Travel articles from distinctive places around Japan where I lived for 2 years
and was the youngest member of the Foreign Correspondents' Club of Japan.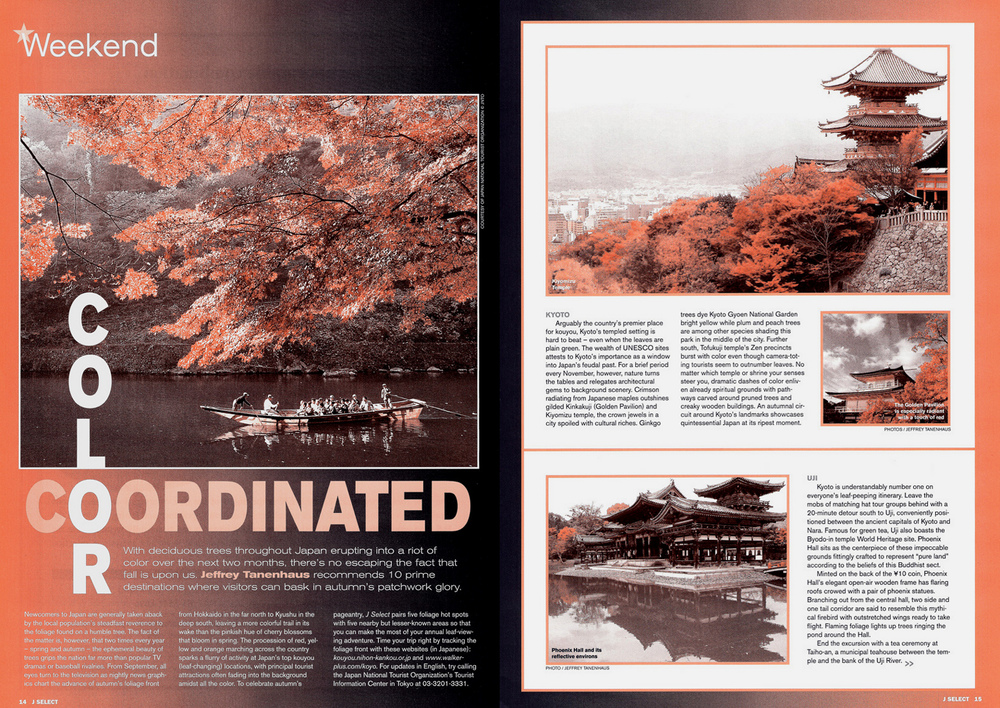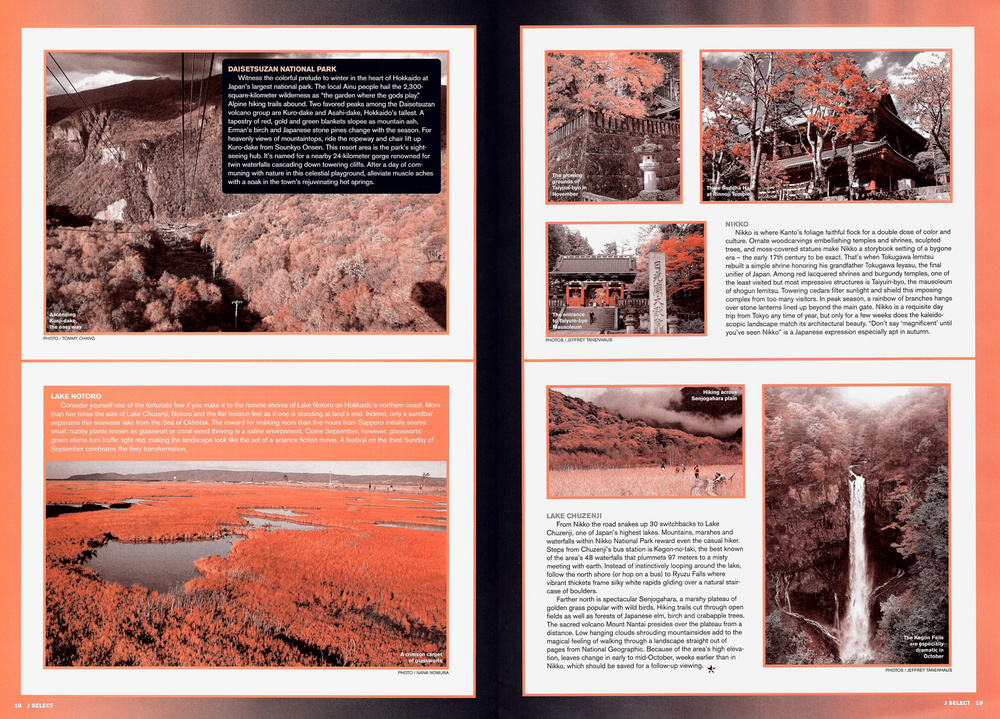 Japan's Top 10 foliage hot spots, including Kyoto 京都, Uji 宇治, Kanazawa 金沢, Nata-dera 那谷寺, Nikko 日光 and Lake Chuzenji 中禅寺湖. Download a PDF of this article.